Choose between Art, Traditions, and Archaeological
With the immense popularity of Chianti wines, it is sometimes easy to forget that Chianti is in the center of Tuscany and was an important location for the artists that traveled from Florence to Siena to Assisi and Rome and back again. They left a large patrimony of sculptures, paintings, and architectural beauties that grace the land.
The fun of these museums is that they are small, with a select collection of work - so you don't need to spend an entire afternoon viewing painting after painting. But a short visit will definitely expose you to the skill and talent that grew in this area.
This is the perfect opportunity to learn about the history, traditions, and culture of the area in a "soft" and enjoyable way. The diverse selection of museums will cover many interests as well as age groups and be the ideal stop between visiting vineyards, eating gelato and taking breathtaking photos.
If you are looking to incorporate something different into your itinerary, then make a note of the main museums in Chianti.
1. Museum of Sacred Art - San Casciano Val di Pesa
Where – Church of Santa Maria del Gesù, Via Lucardesi 6, San Casciano Val di Pesa (FI)
Summer – 1 April to 15 October:
Mondays–Tuesdays, 10 a.m.-1 p.m., Thursdays-Fridays-Saturdays-Sundays 10 a.m.-1 p.m., 4 p.m.-7 p.m.
Winter – 16 October to 31 March:
Mondays, 10 a.m.-1 p.m., Fridays, 3 p.m.-6 p.m., Saturdays-Sundays, 10 a.m.-1 p.m., 3 p.m.-6 p.m.
A collection of choice pieces of artwork from the many churches in the area, particularly interesting is the varied selection from a noteworthy group of 14th-century panels that demonstrates the trends of the Tuscan school: Lippo di Benivieni, Jacopo del Casentino, Francesco Fiorentino, and Cenni di Francesco.
The church was destroyed in WWII, but since rebuilt and used to house the various treasures from surrounding churches. And not only paintings, but there is also a collection of other pieces which are testaments to the rich cultural life in the Chianti valley and its churches.
2. Museum of Sacred Art - Greve in Chianti
Where – Via di S. Francesco, 14 - Greve in Chianti, (FI)
Summer – 1 April to 30 October:
Tuesdays-Thursdays-Fridays, 4 p.m.-7 p.m.; Saturdays-Sundays, 10 a.m.-1 p.m., 4 p.m.-7 p.m.
Winter – 1 November to 31 March:
Sundays, 10 a.m.-1 p.m., 3 p.m.-6 p.m
This museum houses a wide range of work including paintings, gold work, and sculptures which are a clear testimony to the rich artistic culture that flourished in between Florence and Siena. The work dates from the 14th century and extends to the 19th century with Michele Gordigiani's St. Rose. Easily reached by foot from the town center of Greve, it is a nice addition to your cultural itinerary.
Located in the town center, this former convent of San Francesco is a unique container for the art museum built in 16th century for the Santa Croce friars of San Casciano. Its varied past adds to its charm: a hospice, a prison and now a museum. You can include a visit to the museum walk strolling the vias or as you pass thru to hike up to Montefioralle.
3. Museum of the Treasury of Santa Maria dell'Impruneta
Where –Piazza Buondelmonti, 28 - Impruneta, (FI)
Summer – 1 April to 31 October:
Saturdays and Sundays, 10 a.m.-1 p.m. and 4 p.m.-7 p.m.
Winter – 1 November to 31 March:
Saturdays and Sundays, 9 a.m.-1 p.m. and 3 p.m.-6 p.m.
A treasure trove of unique items, the objects on display fall into three principal categories: jeweler's art, fabrics and illuminated codices. Each category is filled with items of extraordinary quality, especially a rare example of patchwork from the mid-1400's which was found after the near destruction of the church during WWII.
This territory is dedicated to the cult of the Virgin Mary, which means that the church, and thus the museum, are particularly rich in local artwork, gifts from wealthy patrons and an abundance of items that document the importance that this religious figure held over the small town of Impruneta. Best of all, it is only a short distance from the antique city walls of Florence.
4. Jerusalem of San Vivaldo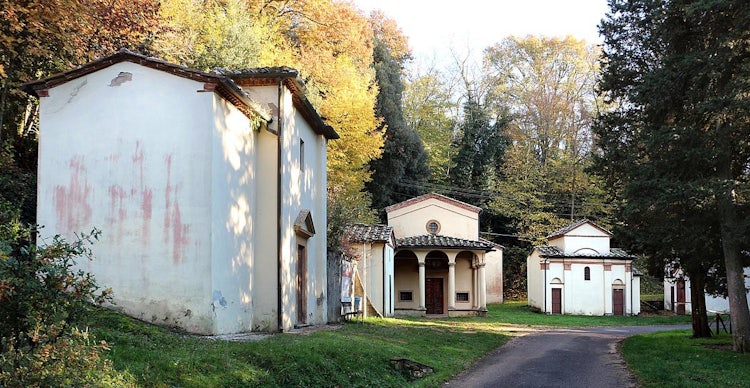 Where –San Vivaldo Montaione (FI)
Summer April 1st to October 31st
Mon-Sat from 3 p.m. to 7 p.m.
Sundays and Holidays from 10 a.m. to 7 p.m.
guided visits every hour from 10 a.m. to 4 p.m.
Winter – Nov 1st to March 31st
Mon to Sat from 2 p.m. to 5 p.m.
complete or short guided visits every hour
This outdoor national monument started as an exact topographic reproduction of Jerusalem at the beginning of the 16th century. The land, considered sacred by both the Etruscans and Romans, was also used by hermitic communities in the Middle Ages, adding to its mystic allure. It quickly grew into a substitute destination of pilgrimages o the Holy Land, where noble and illustrious Florentine families would build chapels.
It is arranged according to an iconographic and topographical plan faithful to the parameters of the earthly Jerusalem, in its reproduction of the holy sites, thanks to pilgrims' and travelers' accounts like Francesco Soriano's diary entitled "Jerusalem Traslata". The Franciscan Brother Tommaso from Florence carried out the project. Today seventeen of the original thirty-four small chapels remain, with only thirteen dating back to the original project.
The atmosphere incorporates the natural beauty with austere and simple buildings and guests are invited to walk the trails that wind around the various chapels and buildings on their own or in the presence of a guide who can offer detailed information on the various recreations. Especially interesting are the sculptures depicting episodes from the life and Passion of Jesus made of "cold-painted terracotta" (without glaze) attributed to Giovanni Della Robbia and to his assistants and followers.
5. Antiquarium di Sant Appiano a Barberino Val d'Elsa
Where – Strada di Sant'Appiano 1, 50021, Barberino Val d'Elsa (FI)
Summer – From April 1 - October 15 (including August):
Sundays and Holidays, 4:30 p.m. - 7 p.m.
Winter – From November 1 - March 31, by appointment
It is particularly important because it included one of the few baptisteries in Tuscany, which over time has left us only stone columns. It includes exhibits from the surrounding archeological sites such as Etruscan urns and the so-called "pagan idol" dating from the 2nd century. The museum also features a number of paintings including "Virgin Mary with Child and Saints Giovanni Battista and Girolamo della Marca" by the Master of Signa and the canvas "Saints Sebastiano, Girolamo and Rocco" by Pollaiolo's workshops.
6. Ceramics Museum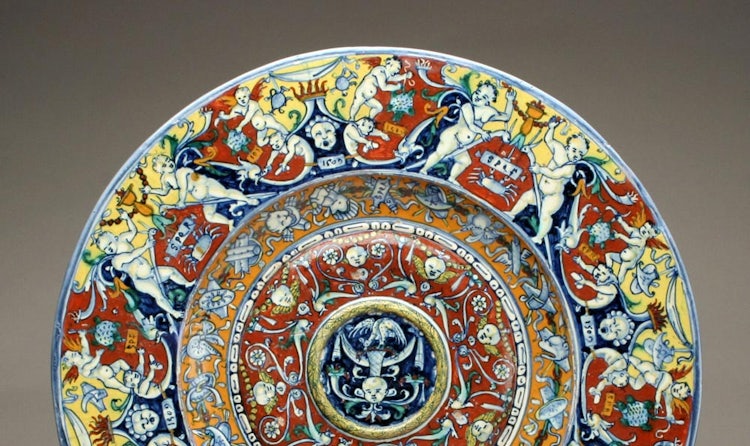 Where – Piazza Vittorio Veneto 10, 1150056 Montelupo Fiorentino (FI)
Check the official website for winter and summer hours.
This museum actually gives proof to the old adage, "one man's trash is another man's treasure". The museum collection started when an old well was cleaned out in 1975, only to find that it had been used for years as a ceramic production trash-can, revealing about 300 ceramic pieces that can be traced back to the first quarter of 1500.
The museum offers a chronological reconstruction of the history of ceramic art and a path for the blind with tactile tiles and captions in the Braille. Composed of eight rooms, guests to the museum will find information ranging from the medieval and renaissance times, the excavations, collectibles, the history of exports, pieces made for the pharmacy and decorations ranging from animals to flowers, not to mention an area dedicated to engaging children in the learning experience.
Noteworthy is the famous "Rosso di Montelupo", a basin dated from the year 1509 (originally part of the Rothschild collection in Paris) decorated in "grotesque" on a yellow and red background. The dish takes its name from the particular red pigment used in decoration, whose ingredients are is still a mystery today.
7. Museo San Pietro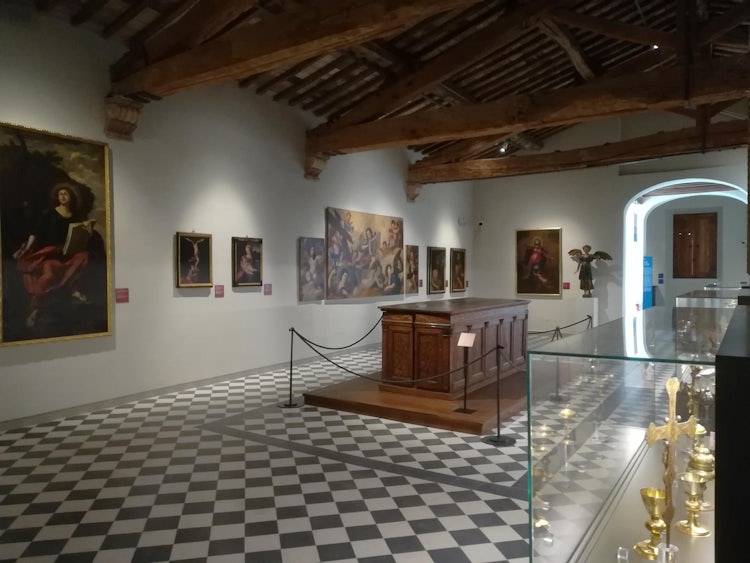 Where – Via Gracco del Secco, 102, 53034 Colle di Val d'Elsa SI
See
Official Website
for hours & tickets
Reopened and reorganized as of spring 2017, this museum in Colle Val d'Elsa promises an impressive presentation. It skillfully combines the artistic patrimony from the town's civil and religious establishments with engaging information regarding the foundation and growth of this small town in Chianti, perpetually caught between Florence and Siena. Upon a visit in Sept. 2018, we found that the museum itinerary is organized on a timeline which becomes the perfect place to learn just a bit about the Tuscan town before exploring its enchanting cobblestone alleyways, palazzos and churches, and glass-crystal artisans. They offer a free audio guide, which has a bit of "name dropping" in regards to the artwork but also includes interesting pieces of information tying together the religious and civic movements in the town over the centuries.
Though the museum exhibits very few pieces that you would recognize by name (either the artist or the artwork), the display allows for a unique side by side comparison between the Florentine and Senese art styles, especially from the 14 - 1600's. There are a few "show stoppers" including a 6th-century silver altar set, which was buried to save it from raiding enemies and a large wooden crucifix, though missing the arms it still manages to communicate suffering and anguish. The artwork ranges from the to the contemporary work of Antonio Salvetti, and if that isn't enough to satisfy your quest for knowledge, then you will enjoy walking through the freshly restored convent - a true slice of Italian history. The staff is helpful and very knowledgeable about local activities and masterpieces.
This small town expects to open an archaeological museum by Spring of 2019, at which time they will offer a combined ticket.
8. Contemporary Sculpture Parks
Located close to Castelnuovo Berardenga this outdoor exhibitions include lovely examples of local and international contemporary artists in a natural and intriguing setting.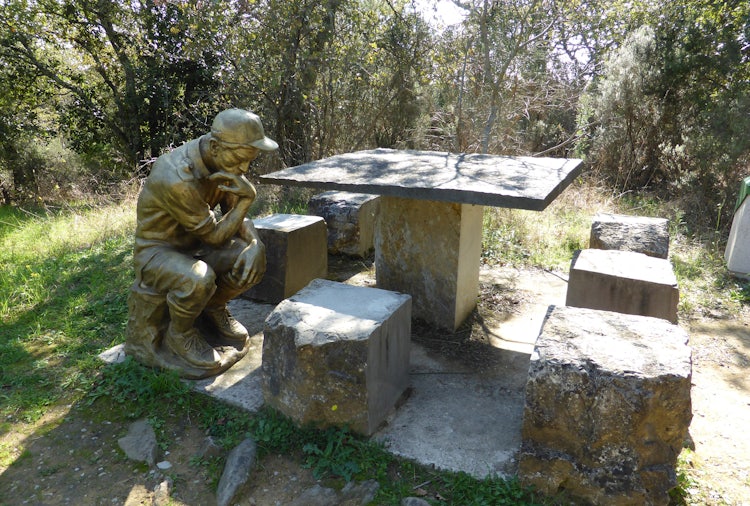 Where – SP9, 48/49, 53010 Loc. la Fornace, Pievasciata, (SI)
Since 2004, these 17 acres of virtually untouched forest have been the home to a collection of outdoor contemporary art. Plan for a relaxing stroll through the trails and hills of the park and enjoy the colors, the textures and the sculptures that sometimes look as if they are part of the landscape or others that with their stark colors or modern material are a striking contrast to their environment.
9. Chianti Archaeological Museum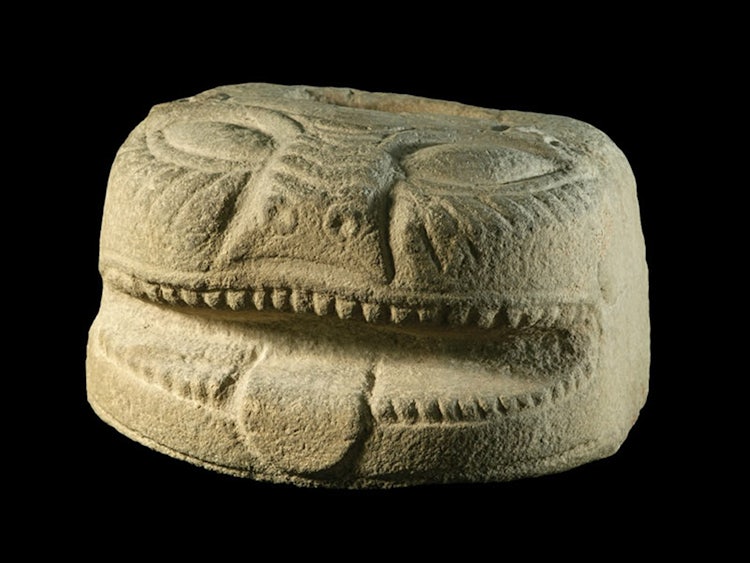 Where – Piazza del Comune, Castellina in Chianti, (SI)
Spring/Fall – April and May / September and October
Every day from 10 a.m. to 6 p.m.
Summer – June, July, and August
Every day from 11 a.m. to 7 p.m.
Winter – November 1 to March 31
Saturday and Sunday from 10 a.m. to 5 p.m.
There are SPECIAL OPENINGS on the following holidays: November 1, December 8, December 26, January 6, and Easter Monday. CLOSED on 25th December and on Easter day.
BE SURE TO ASK ABOUT the Amici Musei discount!! Everyone is eligible.
Though often forgotten, the Chianti area has a long and diverse history which reaches all the way back as far as the Etruscans and even much, much further. In the Castellina in Chianti area, there are several sites that document the existence of this ancient population with tombs and ruins still visible in the open countryside. The museum features a contemporary floor plan as well as a display area that will help you recreate the lifestyle.
This is an excellent stop for families with children or even for those who are curious about the antique history (including that of the Romans), but perhaps don't want to dedicate an entire day to the exploration. Ask about organizing a tour of the archeological sites, which can be done in your language at a very (very) reasonable prices. The staff is exceptionally friendly - normally proficient in English (upon request other languages can be provided for the tours).
A ticket in the museum will also give you access to the panoramic tower...well worth every single stair!
10. Museum Emilio Ferrari for Farm Traditions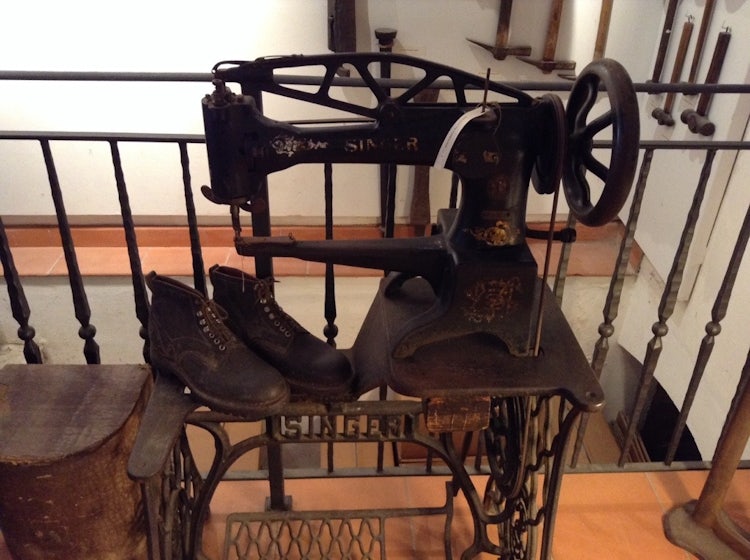 Chianti was an agricultural community and it wasn't all about the grapes and olives. Emilio Ferrari was an avid collector of all things that testified to the diversity of the farm traditions in the area. This small museum will appeal to all ages with its wide display of farm tools and typical household items from the over a 100 years ago.
Children will enjoy the exploration of strange and new items, and the older generation may even recognize several of the tools which are no longer in use. Test your knowledge of the farm traditions as you walk through this museum.