looking for more than wine and olive oil?
Some will tease and say there is nothing other than great wine to buy in Chianti but that is simply just not the case. You will find lots of opportunities to search out that special item that will preserve your memories of a wonderful vacation.
As you move from one little town to another, each will delight you with the incredible landscapes and delightful small cafes, delicious restaurants and artistic flair. Besides the fun items that can be found in the daily markets such as holiday clothing, traditional homewares, tablecloths, linens and shoes there are also many stores which highlight the local traditions of woodworking, basket weaving, terracotta and ceramics (in addition to the great wine which you should buy as you go!).
Below we have gathered a list of some of the towns in Chianti and what you can be looking to buy in each: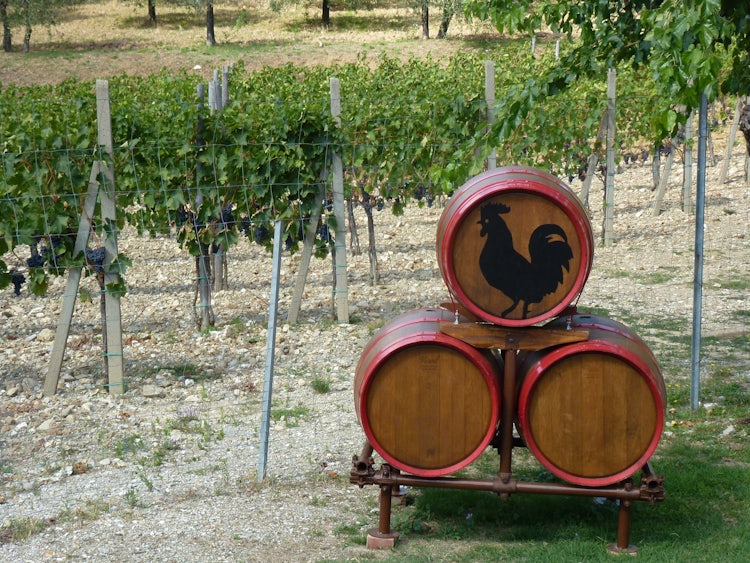 Impruneta
Terracotta has been linked with Chianti and more specifically the town of Impruneta since before the 1300s'. The rich soil that surrounds this small town is the main ingredient for the wide selection of terracotta vases, garden decorations and gift items that are molded and cooked in with the traditional wood burning kilns that are hundreds of years old or a more modern but, just as effective, gas burning kiln. Visit this area not just to do some shopping but to watch as these artisans still work their magic.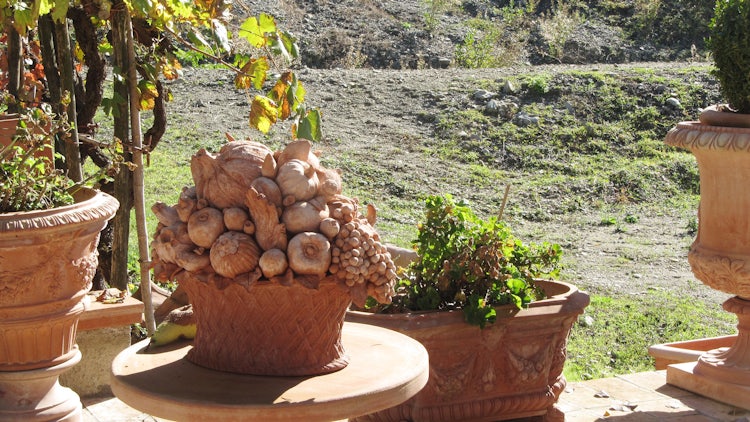 Greve in Chianti
Besides the obvious, Greve offers a wide selection of artisan made products. You will find Macelleria Falorni, famous for the delectable food products, including Italian style cold cuts, sausages, fresh meats and cheeses and now a wine cellar which will delight all the senses. However, look beyond the food products and you will find that there are several stores with great gift ideas and traditional items of the area. Our favorites include the basket weaving store, the handmade wood objects, including olive wood handled knives and the bottegas with prints and original artwork of the landscape.
Panzano in Chianti
Just a little further down the road from you will find another butcher who has made a name in Chianti, Macelleria Cecchini, not only do they offer choice pieces of meat and cold cuts but they have a family styled restaurant where you can taste test all the flavours before making your purchase. Along the road that connects the two corners of Panzano are several local artists with painting and ceramic pieces which are all original and unique gift items to bring home as permanent memories.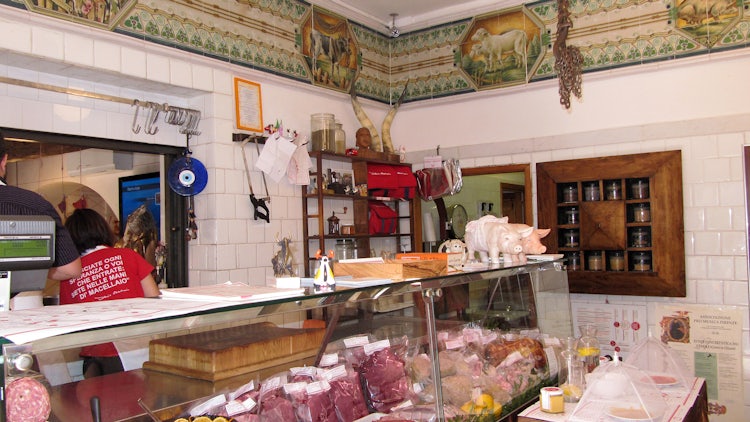 Radda in Chianti
This picturesque little town is the perfect place for a little stroll, a cup of espresso and a gelato on a hot summer's day. But that's not all. While strolling the main road, not only can you admire the distinctive architecture but you can do a little shopping at the many specialty clothing boutiques. These stores have a great selection of seasonal styles designed and made by locals.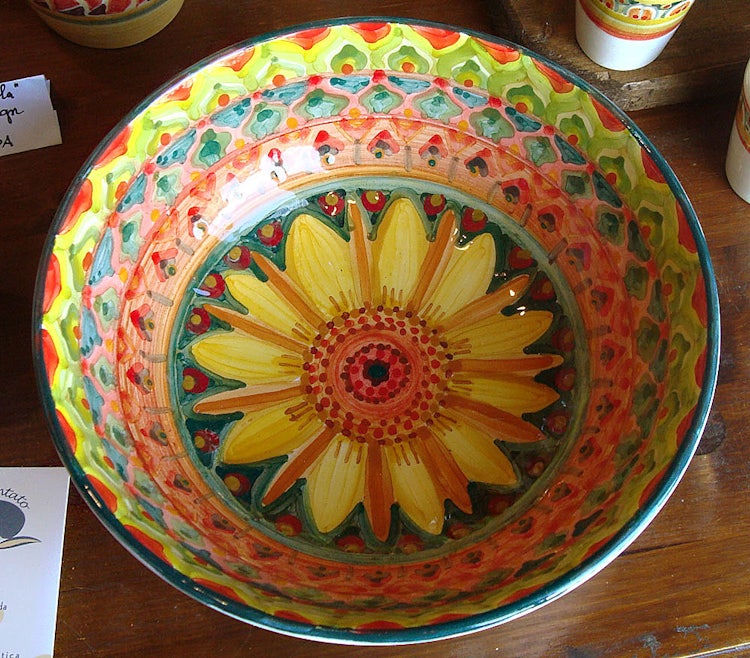 Castellina in Chianti
This town took the suggestive tunnels that outlined the city borders and turned them into a quaint little shopping hall where you will find original pieces of art highlight not only the landscape but also the raw material available in Chianti. One of my favorite little stores includes handmade shoes, check them out they always have something special. Even if you are not thinking of purchasing anything, a walk around this maze is a fun and alluring way of visiting the medieval hamlet.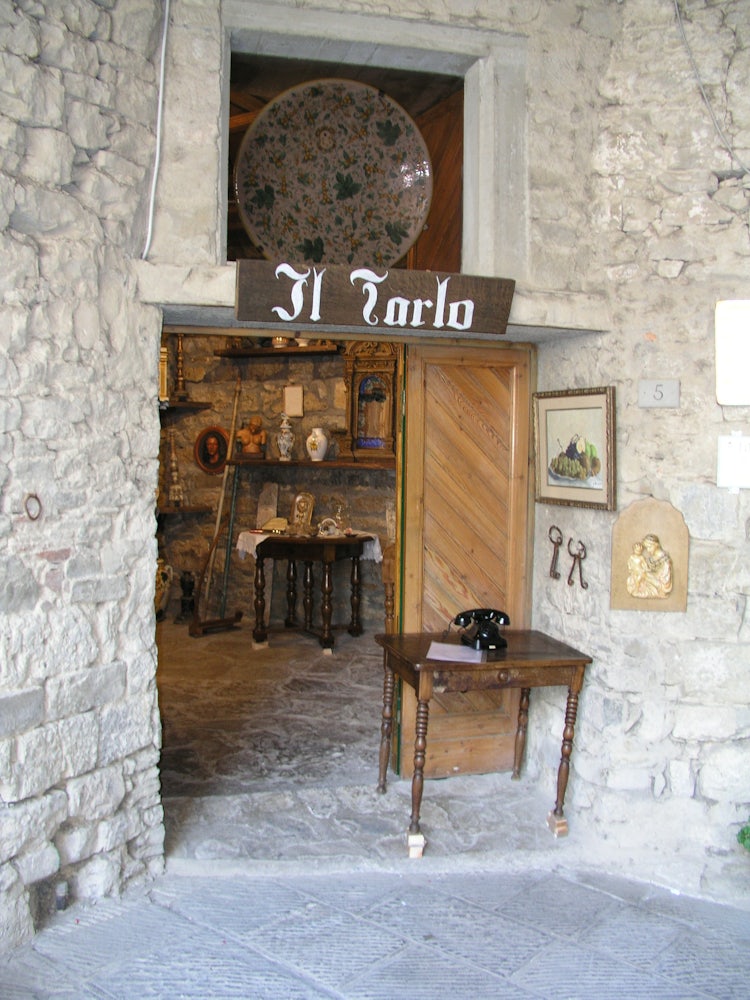 San Casciano
Throughout Tuscany there is a long tradition of being self sufficient and knowing how to make household objects such as furnishing, kitchen gadgets and even things as basic as toys or a picture frame. At San Casciano you will find several small artisans that each excell in one aspect...those who mold the clay and those who know how to smooth the wood, eventually assembling tables, chairs, doors and elegant wood frames. This area is also rich in artisans who restore artwork and basket weaving.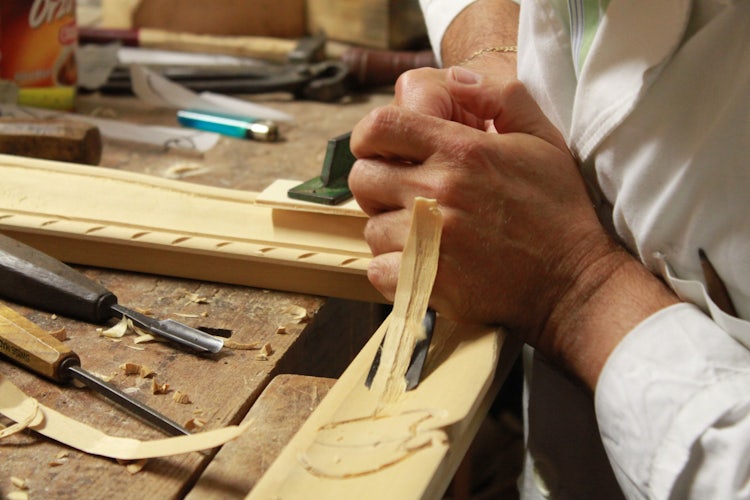 Gaiole in Chianti
Here you will find the headquarters for the famous bike race "Eroica" which highlights an itinerary throughout the Gaiole landscape and then opens it's doors for vintage bikes and determined bikers. An all day affair that includes lots of sweat, sometimes mud, making new friends and celebrating afterwards with a glass of Chianti. For cyclists enthusiasts, you can find items tied to the Eroica vintage bike race and for those who are more on the homey side, there is an interesting selection of handmade linens.