Lots of Variety and Genuine Flavor
Can you even talk about Chianti without including its rich range of flavours? An integral part of any holiday vacation is simply enjoying the landscape, the scents and the natural ingredients that make up part of its culinary traditions. Exploring the authentic recipes, homemade pasta, wood oven pizzas and delicious wines is all part of the fun while vacation in Chianti at the heart of Tuscany.
Is it even possible to define any one restaurant as "the best"? Doubtful. But we can sure have fun trying to find that perfect little corner in Tuscany. After many years of living and taste testing, I can offer a list of my top 10 restaurants in Chianti... but be aware it is constantly changing with every new place I discover!!
Choose yours or add a new one - and be sure to let me know so I can check it out!
1. La Posta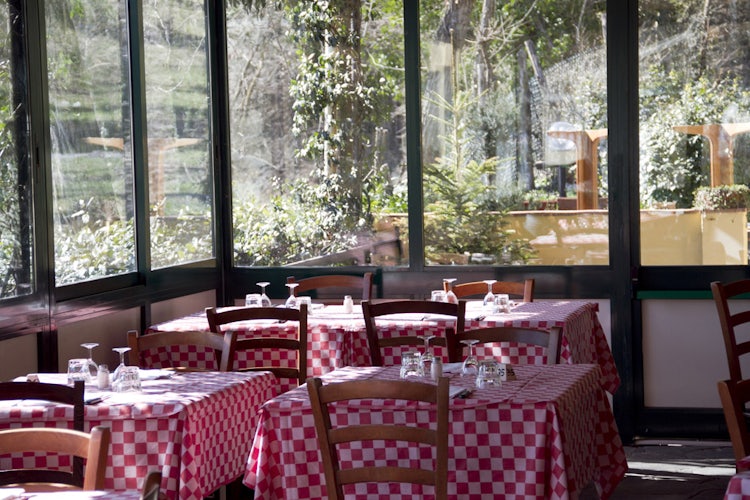 ( Via Spartaco Lavagnini, 14 - San Polo, Florence)
Probably the first restaurant I ever ate at in Chianti and I still remember the dish I ate: Peposa. The fact that I can still remember how delicious it was should be an indication of how much I loved this place. Though it has changed hands many times, it is a bit of an institution for a certain generation in Florence (I will make no reference to the age!!). They have a wood burning oven and do great pizzas. Offers indoor/outdoor seating and they have a large parking lot.
2. Le Panzenelle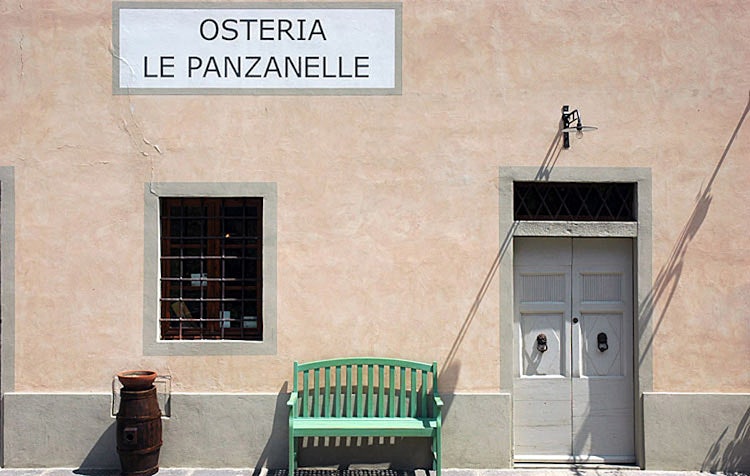 (Loc. Lucarelli, 29 - Radda in Chianti, Siena)
This little place is located on a side road between Greve and Radda in Chianti. It has shady terrace area for outdoor seating but no view to speak of… however, the food will distract you enough that you won't even notice. It has easy parking as well as a select menu with great local flavors. I could easily just graze on the antipasti… and, yes, on the pastas (especially Pici a Cacio e Pepe). If you must, the main courses are delicious as well!
3. Pizzeria Caffe Le Logge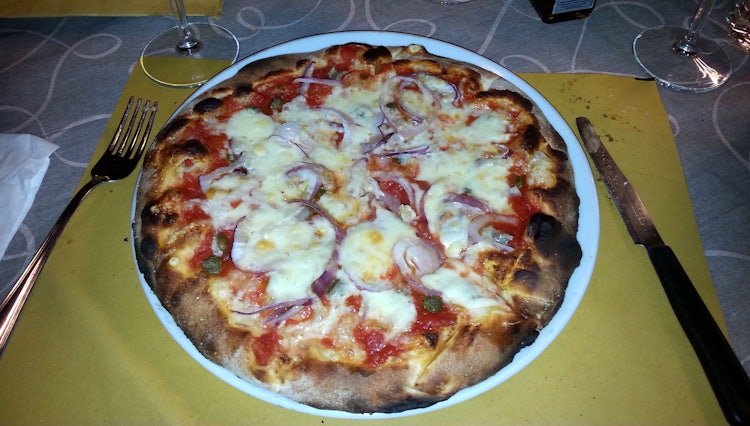 (Piazza Matteotti - Greve in Chianti, Florence)
Greve is a classical little town with tons of great little artisan shops, wine shops and of course cafes and restaurants looking onto the triangular shaped piazza which is always busy with either markets, wine fairs and exhibitions. The options seem endless here but, if I had to single one out, I totally enjoyed the light yet classical menu for dinner and happy hour at this restaurant. The pizza has a thicker crust and was well cooked...and for those who are looking for an Italian beer, don't be shy. The owner has a delicious selection. There is ample outdoor seating on the square but keep in mind there is parking in the square only when it's not hosting an event, so just park at a lot nearby and stroll into town.
4. Osteria al Ponte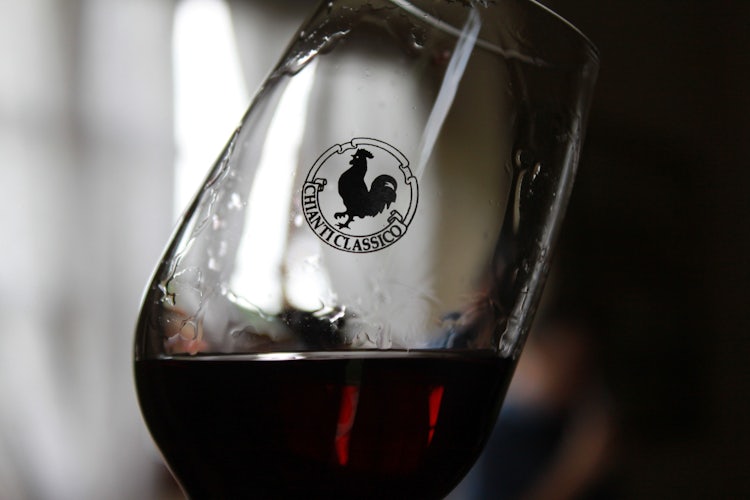 (Via Antonio Casabianca, 25 - Gaiole In Chianti, Siena)
This restaurant features a delicious wine list from Rocca di Castagnoli, Castello di San Sano, Capraia, Poggio Maestrino-Spiaggiole e Poggio Graffett. They offer an elegant menu with a creative yet minimal interpretation to the classical Chianti dishes including crostini neri and Pici Cacio e Pepe. Perfect for all seasons with indoor/outdoor seating. I especially appreciated the way they catered to my 3 year old niece who only wanted "pasta with tomato sauce."
5. Taverna del Guerrino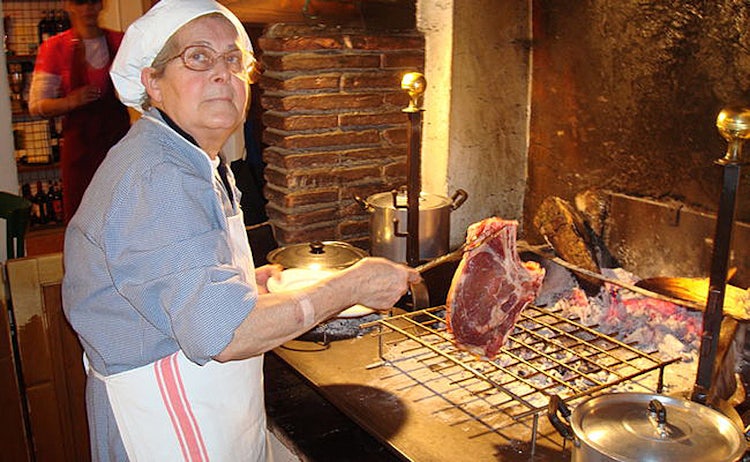 (Via Montefioralle Centro 39 - Montefioralle, Florence)
This is a little "hole in the wall" but it comes with a panoramic terrace for outdoor seating, and a cosy indoor area with Chianti vistas. You need to check their hours since it is a little off the beaten track and not always open. Their menu features classic dishes cooked on a real Tuscan "focolare" (fireplace). They have a wine list of very local and small vineyards wines which are not always available in stores.
6. Il Caminetto del Chianti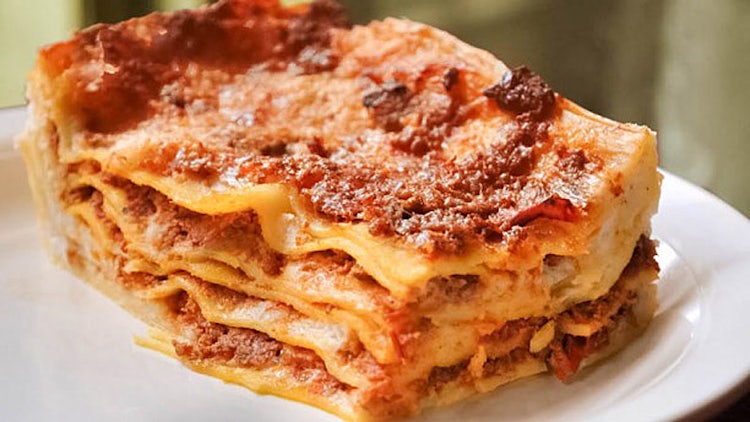 (Via della Montagnola 52 - Loc. Petigliolo, Strada in Chianti, Florence)
Located right on the Via Chiantigiana as you head into Chianti, this elegant restaurant has a delectable menu using what's in season and then making classical recipes with a twist. My last meal here included ravioli filled with zucchini flowers and burrata cheese, eggplant parmigiano and a grilled steak on a bed of fresh greens - my friend had the lasagna (featured in the photo!) and we shared a yummy chocolate dolce. They have a lovely panoramic terrace for indoor/outdoor seating and there is a parking lot - though it is a tight fit for large cars.
7. Il Vescovino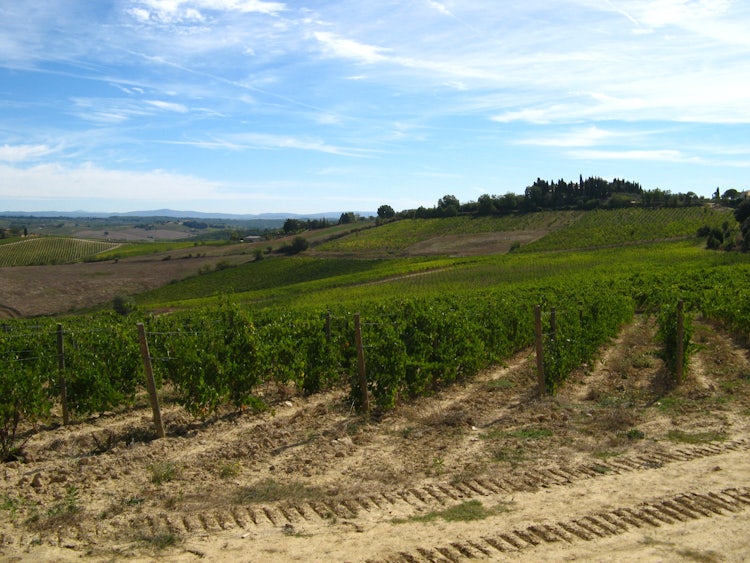 (Via Ciampolo da Panzano, 9 - Panzano, Florence)
I appreciated the view above all else - who can't not appreciate the view… it is incredible. I suggest that you select one of the tables on the naturally shaded terrace, get a glass of one of the local red (or crispy fresh white) and just meditate. They offer a typical Tuscan menu with a bit of a Brazilian flair to it. We ate a selection of antipasti and they were beautiful to look at, and went perfectly with our wine. Parking is available in the lot located about 200 meters away.
8. Uscio & Bottega
(Strada Sicelle - Castellina in Chianti, Siena)
I loved the secluded position of this restaurant, in the middle of the Chianti hills, with a quaint little church next door, a country looking outdoor terrace yet a distinctly modern, open and fresh interior. Their menu changes daily depending on the fresh foods available, the mood of the chef and the season. If you are up to wandering the back roads this should be on your itinerary. It's quiet, relaxing and special for a romantic tête–à–tête.
9. Lo Spela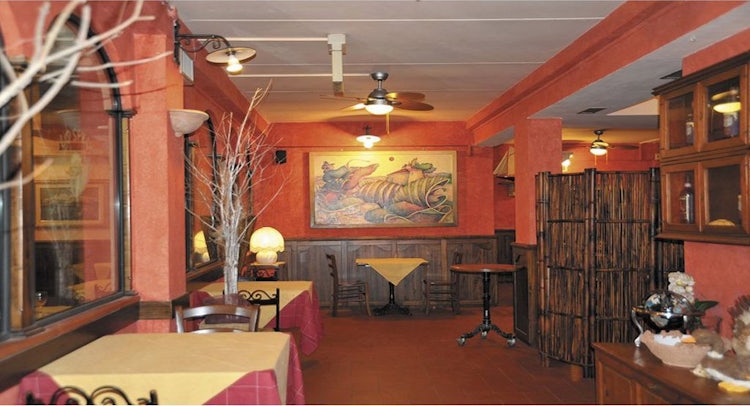 (via Poneta, 44 - Loc. Ferrone, Florence)
This is where the locals head here for wood oven pizzas, artisan beer and a great menu selection between pastas and main courses… I was so stuffed that I didn't make it to the dessert!! The atmosphere is relaxed, casual and just the kind of place to go if you wanted to see how the locals live, eat and party.There is an outdoor area - but no view (but really you are going here to eat…) and lots of parking available.
10. L'Antica Delizia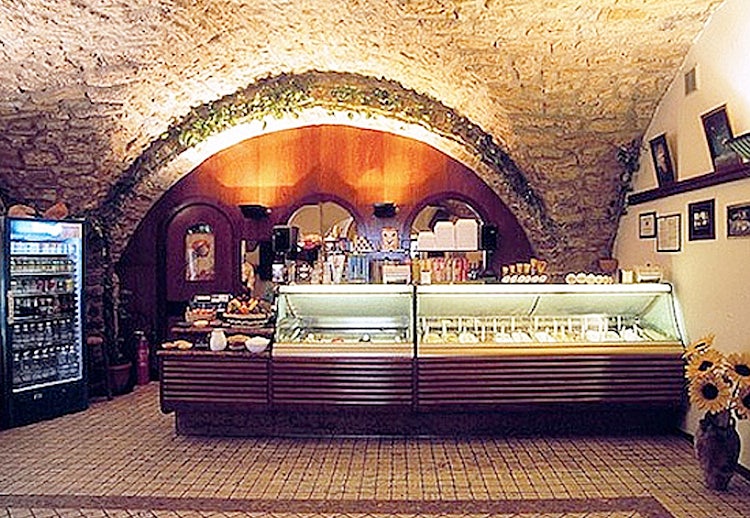 (Via Fiorentina 4 - Castellina in Chianti, Siena)
For many people, gelato makes up one of the major food groups and can be considered a meal in itself. So if you are one of "those" types of people (and even if you are not), this is THE place for delicious gelato: a pick me up espresso or a cool drink before you head out to your next wine tasting!