Activities for the whole family that don't include wine
It is a popular myth that all Chianti has to offer is wine tastings and visits to historic wineries, and though it may be one of the preferred activities while touring the area between Florence and Siena - it by no means defines all the options. Especially for those who are traveling with kids...or for those who just don't want to spend all day drinking wine.
The geographical position of Chianti creates a wealth of opportunities that will have you enjoying nature with new eyes, an adventure of speed and skill or delving into past civilizations that go back further than 35,000 years.
Here are a few of our tried and trusted options for traveling Chianti wine-free.
1. Archeodromo - Poggibonsi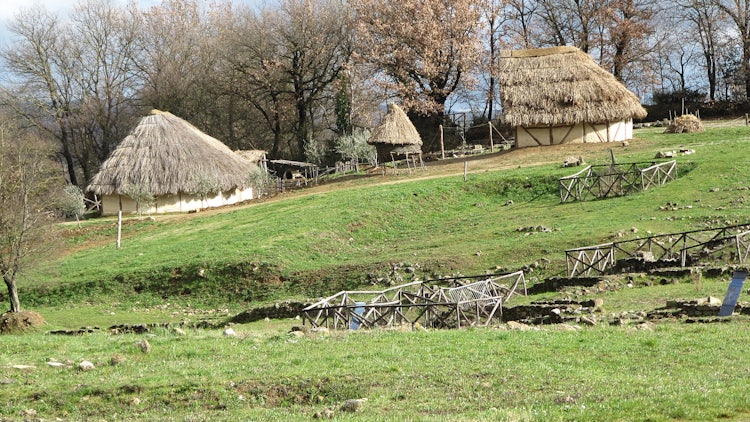 This will probably have a greater draw for the younger kids but, even at my age (ehm...no comment), I still found walking around the recreation of a pre-medieval town in Poggibonsi fascinating. Not only is it an excavated archaeological dig spanning three different eras but it is an opportunity to have a hands-on experience that overcomes language barriers. When I asked about the language situation, I was assured that several of the "actors" speak more than one language so, go ahead ask questions and get involved!
The best thing about this activity, it is free! There is plenty of parking, a great park area for picnics and playing around. Though you can walk around the park and the digs at any time, the living museum is only active on Sundays - and it is best to check updates on their Facebook page because in bad weather they can close down.
But I repeat that doesn't mean you can't go and walk around the small "town", the park and the Poggio Imperiale Fortress - which is sure to capture the fantasy of the youngest knights and damsels in the family.
2. Multifunctional Observatory, Botanical Gardens, and Forest - Barberino Val d'Elsa
A total surprise, even for a long time resident like myself, so I consider it a pretty well-kept secret in the western part of Chianti. This is not to be confused with a planetarium... even if many of the activities are at night and include identifying the lights that sparkle above.
The Observatory in Barberino Val d'Elsa organizes regular events all year long but especially in the summer. Check out their Facebook page for regular updates. Star and planet gazing is practically something you can do without exchanging any words but not to worry, those who are manning the station in the middle of Chianti are prepared to answer questions in Italian and English - and if you advise them by email of your language preference they will try to adapt and have someone on site for you.
Extra special! They are very proud to offer assistance for the seeing impaired who can now "see" the planets. There are 3D models made to be touched and examined, a special sound system to identify the planets and other activities.
The Observatory is surrounded by two botanical areas that preserve and highlight the flora of Chianti, so this is also the kind of place that you can stop and visit during the day. Here you will find iris flowers, wild roses, and orchids as well as many other plants and trees that are native to Chianti.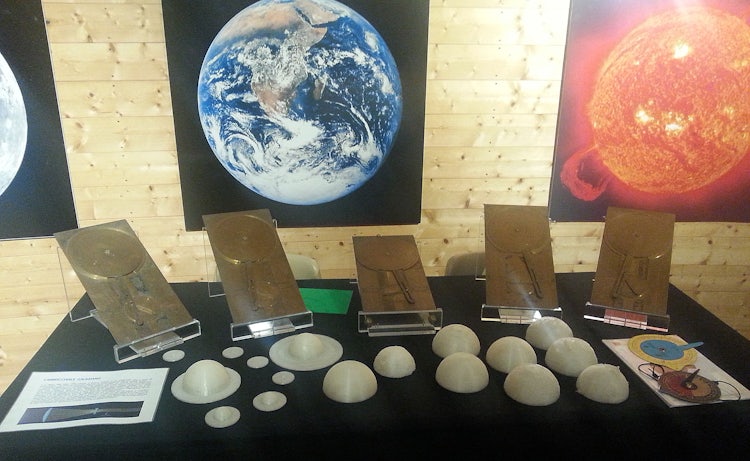 3. Archaeological Museum - Castellina in Chianti
This museum may be located in a small town in the middle of the Chianti countryside but it is definitely loaded with top quality artifacts and a hands-on staff that likes to get everyone involved in examining the differences, the beauty, and story of each piece. The multilingual museum operators organize activities throughout the year that will appeal to all ages, but you don't need to participate in any of these to appreciate the wealth of information organized in just a few well-planned rooms.
Their prized exhibit is the recreation of an Etruscan War chariot from the remains found in one of the several tombs located nearby. My suggestion - send an email and ask them about a guide who will show you around some of these tombs - the price is minimum and the adventure is exhilarating.
The Castellina in Chianti local government offers an "Amici dei Museo" discount; if you visit some of the participating members (like your hotel, agriturismo or if you buy something at one of the local stores) - ask them for the discount coupon for the museum...calculate that you will save enough for a gelato per person! Your ticket will also take you to the top of the tower and the original town walls - bring your cameras... and leave your fear of heights at home. Check the official website for more information.
Before leaving Castellina, make sure to follow the signs to the Etruscan site (necropoli) along the road heading to Panzano. You'll need to head uphill about 50 meters and find the tumulo hidden under grass.
4. How about a little bit of adventure while on holidays?
It doesn't need to be bungee jumping or parachuting to work up a (little) bit of a sweat while exploring Tuscany...and it can still be lots of fun. The vast territory of Chianti leaves itself wide open for hiking - if not the clearly marked trails with red and white signs, or the historical roads of the via Francigena then how about just following one of the many "white roads" - which at one time naturally illuminated the path for the pilgrims and weary medieval travellers.
These very same roads are perfect for those who want a little bit of MTB action. Bike Florence & Tuscany tours like to show off the valleys of Chianti but, in a way that the whole family can participate. A tour with them means quality guides, trails and even transport close by if you just decide that you want to take the "easy" way out. There are trails appropriate for all ages - walk, hiking...and for those with a bit more experience even horseback riding.
5. Go Kart - Castelnuovo Berardenga
Or how about getting that adrenaline rolling while on four wheels?
These two-seater go karts will have everyone joining in on the fun: you can start racing around the circuit as young as 6 years old! Groups of friends and families with kids can dive into a good competitive run on this internationally recognized track near Castelnuovo Berardenga near the Siena-Bettolle highway.
After you have done the stops at all the neat little towns, tasted the wine and taken photos, plan to stop here and buy your ticket to test your skills on the "Italian" roads. Open every day with morning and late night hours, they offer over a 1000 meters of twists and turns, everyone in the family will be able to try their hand and experience the emotion of go-kart racing! For details check out their website.
6. Rocca di Staggia - Staggia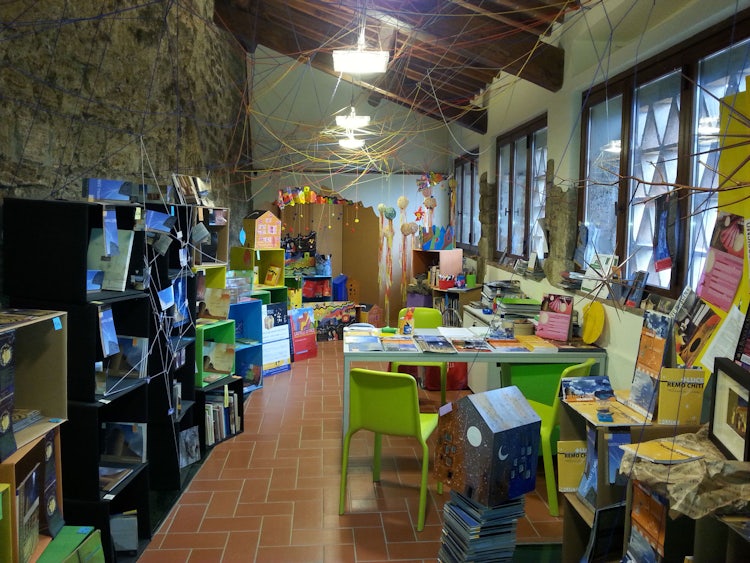 Who doesn't like visiting a castle?
This is a fantasyland adventure for everyone in the family. There is a ticket to enter but, for what you get in return it truly is a minimal expense. (actually, there is no fixed price, you give a "donation") This castle's history spans over 1000 years and as you walk around with your guided tour it is so easy to fall under its spell.
Donatella, the artistic director and author of a multilingual guidebook for the immediate area, explained that each visit and each new person, from far and wide, that steps over the threshold of the castles add to its history. From the very first owners to their ambitious culture initiatives today - this Rocca has been a light of hope, peace, and innovation throughout the times.
They continuously have new activities, exhibits and more, be sure to check out their Facebook Page for updates. Once you are finished with the castle, take a few minutes to walk through the small and sleepy town of Sense Staggia, where if you were listening carefully to your guide, you will be able to identify many of the distinguishing features of the town. They are open every day from 10-7pm and they don't close or lunch.