Meeting the owners at Podere Patrignone
Centrally located in Chianti, but hidden from the bustle of the world, Podere Patrignone presents you with a tranquil atmosphere, amazing Tuscan landscapes and comfortable, ample accommodations. Your hosts Simon and Verity, have transformed this quaint country farmhouse into inviting lodgings that will have you returning year after year.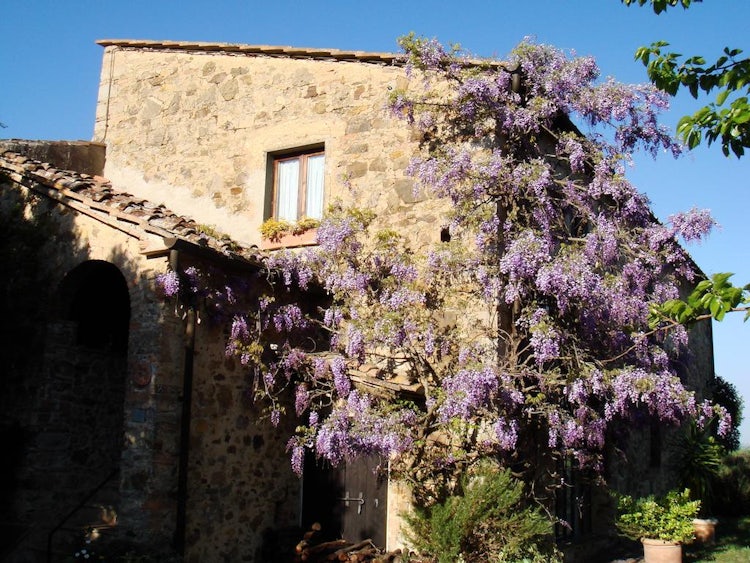 I followed my GPS, which was strangely reliable even on the last km of dirt road, into deepest Chianti. Though I recognized the general area, I will admit, I would never have guessed there was a wisteria-covered villa tucked in behind the fresh forest, vineyards and olive groves. The grounds surrounding the antique farmhouse complex are a mix of that classical precision for which distinguishes the English gardens with a lavish dash of that untended landscape of Tuscany.
Set away from the main roads, Podere Patrignone gives the impression that it is isolating itself from intrusions. Unless, of course, we are talking about the resident eagle that soars and sweeps down in the valley in front of the terrace or the lightening bugs that light up the garden areas just outside your front door at twilight.
Podere Patrignone commands a quiet hillside
The stone facade of the large vacation villa, with 7 bedrooms and 7 bathrooms blends seamlessly with the silver-green of the olive trees stationed around the holiday accommodations. The front door is fairly close to the flight path of a nursing swallow, as well as a picnic gazebo, where you can take meals, use the BBQ or relax with a book. The 5 vacation apartments are scattered around the main structure, each with a different perspective of the property and discreetly distanced from each other.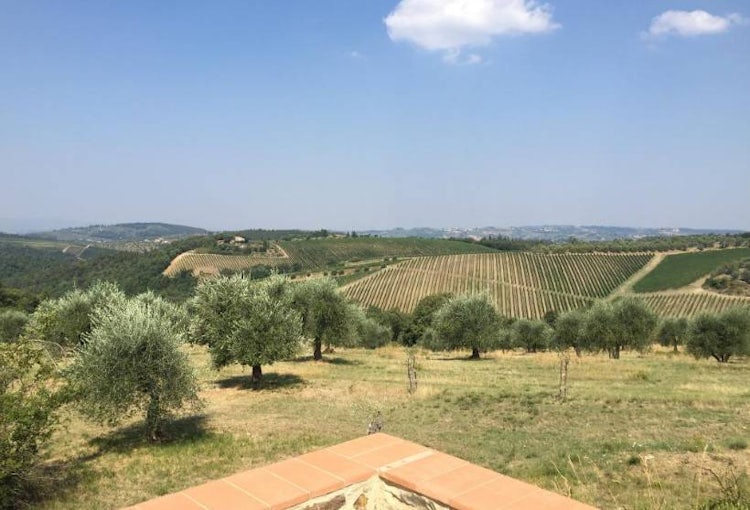 The panoramic Terracotta Terrace embraces the valley, and what seems like endless rows of grapevines, a few Tuscan farmhouses in the distance and a picture-perfect position for sunsets. The fragrances of Tuscany teasing you with huge rosemary hedges, which line the walkways, trims the garden spaces and gives structure to the grassy yard & kids soccer/football field.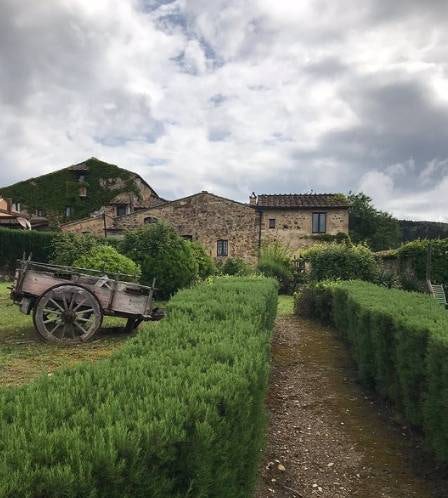 Down by the pool, in the shade of the olive trees, you will find the soft purple-tipped bushes of lavender which will lull the senses into a state of absolute relaxation.
Best of all, this nature-filled scene is only a short and easy drive to one of the more iconic small towns of the Chianti region: Castellina in Chianti. Here you will find quaint shops, delicious restaurants with varied menus, and the possibility to do a bit of wine (or gelato) tasting.
Family Run Tuscan accommodation in Chianti
I invited Simon to tell his story, how he fell in love with Tuscany and why he decided to move the family here. Originally, he told me, he wanted nothing to do with all of this (he swept his hand wide to include the Podere Patrignone landscape).
This was supposed to be a "Mum project", she was the one only crazy enough to see the potential of this abandoned ruin and turn it into a Tuscan paradise.
Simon confided, "we thought it was a horrible idea, honestly, you should have seen the place after it had been empty since World War II . . . it was a total wreck."
But life happens, and after a few years, Simon and Verity's family began to grow. It was at this time they felt that a change of lifestyle was in the cards. So after several years of his mum running the show in Tuscany, they offered to do a switch, and send her off in search of the fresh challenge while they started on a new adventure in Italy.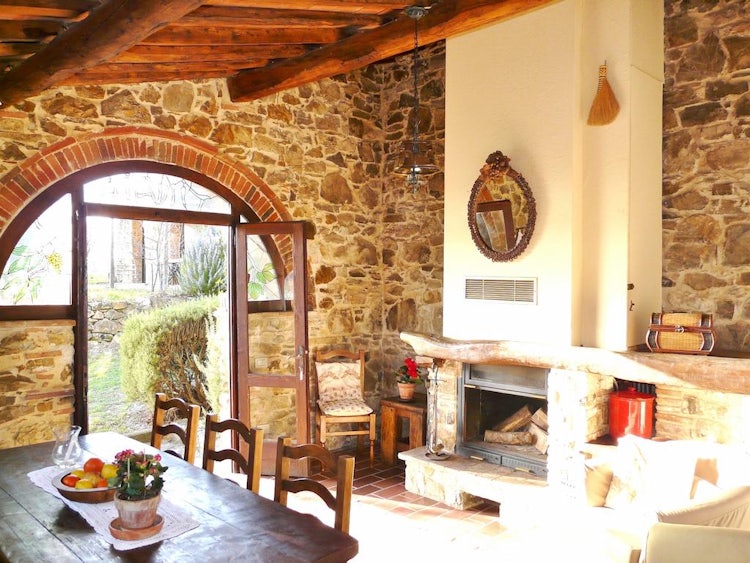 Now two sons later, they make their own bread, host guests almost year-round, tend their olive grove, walk their 3 smart dogs, feed their egg-producing chickens, and the fish in their pond, as well as run a vacation villa and 5 rental apartments for holiday goers in Tuscany. And just so things don't get boring, twice a year they open all of this up to two lucky couples who want to plan a destination wedding in the Chianti hills. Needless to say, their calendar is packed.
A Review of Agriturismo Podere Patrignone
We loved: the pond and the Tibet-style prayer flags, there to keep the herons from pestering the fish. But still, they give the area a mystical appearance
Ideal for: families with children looking for fun activities like soccer/football or a sandbox with toys while at a few adult pleasures, like a sip of Chianti and a spectacular view. And to top it off, this is all positioned close to town for a quick gelato, pizza, or early morning brioche & coffee
Restoration of antique farmhouse reveals history
I typically like to ask if during the restoration they found anything intriguing or surprising, however, Simone shook his head - you mean other than lots of hard work?
Actually, I was thinking more along the lines of hidden treasure, an uncovered fresco or … he still shook his head no. Yet as he toured me around, we visited a common area which included an original olive oil press from the late 1700s. In fact, what is now a fully enclosed room once was an outside courtyard - I found that rather intriguing.
This room connects with the dining area, the kitchen and a large bright common room for yoga, retreats cinema nights and parties and receptions.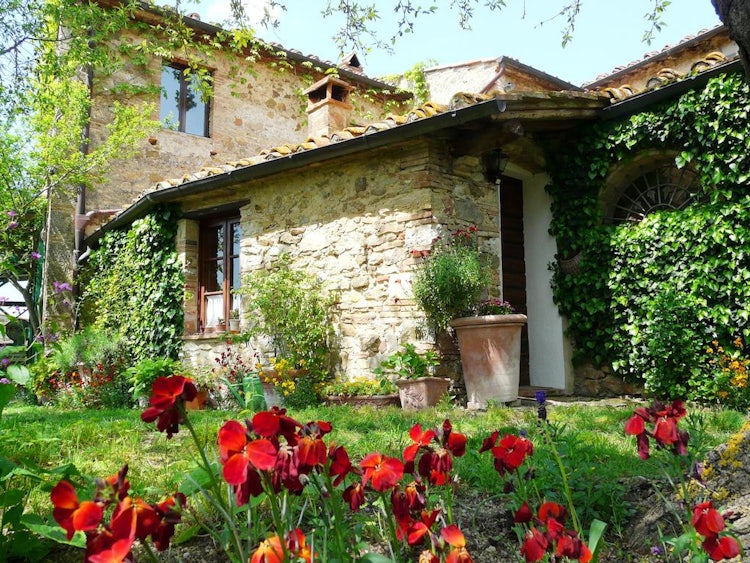 The decor throughout the villa and apartments is striking and varies from that artificial country-chic "Martha Stewart" look-alike, instead, it holds precious memories of the people who once populated these houses: the farmers … or as Simon so aptly put it "the slaves to the land".
You will find simple, sometimes even rustic looking accents and architectural testaments to the lifestyle of yesteryear - for example, the family-sized table in the rental villa dining room, in front of the mammoth fireplace which once served as the focal point for the family.
At the same time, there are many modern comforts like Wi-Fi, screens on the windows, clothes washer, dishwasher, and fans in all rooms
Authentic & comfortable while on vacation
As Simon toured me through the apartments, like Tinaia, where his father found that they still had the large wooden barrels for storing and aging wine, he listed off the items in the welcome basket that they provide all guests upon arrival.
Besides the basic needs (water & wine) they also supply home-baked bread, some fresh cheese, cold cuts from the area and a bottle of their amazing olive oil.
He explained this is just what everyone needs right after traveling and gives them just enough nourishment before they have time to visit a supermarket properly.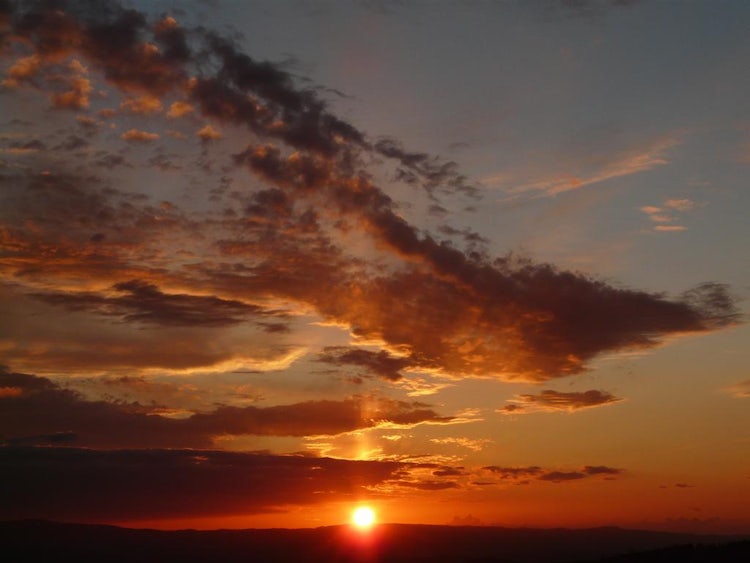 The family has embraced the Tuscan lifestyle, except for maybe the bread. Simon grimaced when he told me how they couldn't get used to it years ago when they arrived. They decided the only way to solve the problem was to make their own. One thing led to another, and they started hosting chickens and growing their own veggie garden. Both of which produce enough goodies to tantalize their guests at the Tuscan Banquet they hold once a week for a small fee.
The typical Tuscan meal prepared by Verity makes use of freshly grown produce, authentic local recipes and the panorama of the fabulous Tuscan sunset terrace with a bottle of wine (or two). You can also enquire about cooking lessons and learning more about their olive production. They like to keep things authentic, offering what they have learned over the years and tidbits about the area.
Simon and Verity both confirmed they quite often find themselves invited to the terrace sharing a bottle of wine with their guests and talking about the area, restaurants, their favorite places to visit and the best parking spots in town.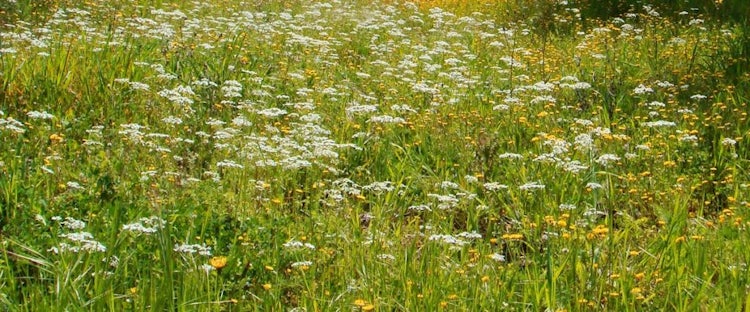 Podere Patrignone in a Glance:
Type: self catering holiday apartments & vacation villa
Location: Castellina in Chianti (10 min)
Distance: Florence (40 min) or San Gimignano (35 minutes)
Transport: a car is necessary
Apartments: 5 apartments (1 or 2 bedrooms) & a 7 bedroom / 7 bathroom private villa
Sleeps: 32
Type of board: Accommodations & two programmed weddings a year
Keeping it natural
As a side note, and notably commendable in today's environmental evolution, Podere Patrignone is highly conscious of its eco-sustainable contributions. The owner's pointed out that the firewood for the hot water boiler comes from their own forests, and the trees are replanted creating a carbon-positive footprint. Not to mention, they produce their own electricity with their 20kw solar farm, which acts as a handy carport.
These efforts also include their organic farming procedures in both their vegetable garden as well as their olive groves. This is all work done "behind the scenes" so to speak. In fact, unless they told you probably wouldn't even notice the solar panels or rainwater recuperation system for watering the garden. The infographic below does an excellent job at explaining all the details in their care of the Earth.
Another special activity that the guests seem to truly appreciate is the little hike that they can take up to a hidden castle, enjoying the scenery and vistas from the forest trail. Charlie, the dog, and the official hiking companion, knows the way like a pro...though Simon has admitted, Charlie at times can be easily distracted. Squirrel! But she does know her way home.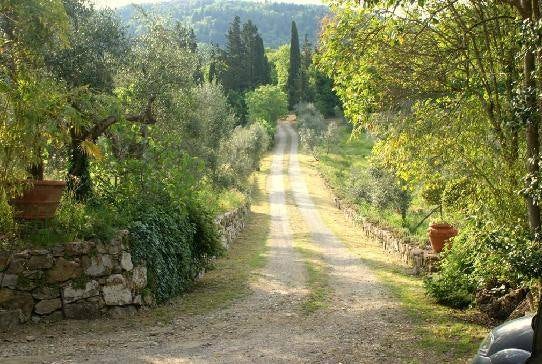 If there was one thing that their guests seem to note, would be that the photos on the website just don't do justice to the gardens, the vacation villa, the holiday apartment rentals or the views from the pool or the terrace. Simon & Verity have spoken often about wanting to take new photos, but for now, they ask you to rely on the comments and reviews from their many happy returning guests.
Whether traveling with the immediate family or thinking about an extended-family vacation, reunion or get together, Podere Patrignone offers comfortable and accessible Tuscany accommodations. The extra plus is the owners themselves, who live on the property, and are ready to assist you with suggestions and their favorite restaurant.
And of course, let's not forget that there is ample room, both indoor and outdoor, to plan activities, parties, receptions, retreats, and classes.