Villa il Poggiale is a beautiful Renaissance villa located in the heart of Chianti Classico, just a few kilometers from Florence. Today, after a careful and accurate restoration, the villa has been transformed into a charming and elegant Bed and Breakfast in Chianti, the ideal base for a relaxing, unforgettable holiday in Tuscany.
Villa il Poggiale is located just outside San Casciano Val di Pesa, a peaceful market town about 20 minutes from Florence and 40 minutes from Siena.
This delightful B&B in Chianti, classified as an Italian Historical Residence, maintains its the original look with its large frescoed living room and several smaller sitting rooms furnished with comfortable sofas and armchairs on the ground floor of the villa. There, guests can relax reading a book, drinking a glass of wine or a cup of tea. The dining room where the large breakfast is served every morning is also located on the ground floor.
Like an elegant hotel in Chianti, Villa il Poggiale offers large and comfortable rooms and suites, all uniquely furnished. Every room has been tastefully decorated in traditional Tuscan style: walls are decorated with natural colors, precious handmade fabrics are used for the linens of the bed canopies and for the curtains. Suites and rooms in this Tuscan hotel are equipped with the best modern comforts such as Satellite TV, Wi-Fi internet connection, air-conditioning and a security box.

More details and Booking »
Il Poggiale is surrounded by a large and well-tended garden with a panoramic swimming pool, from where you can admire the beautiful Tuscan landscape.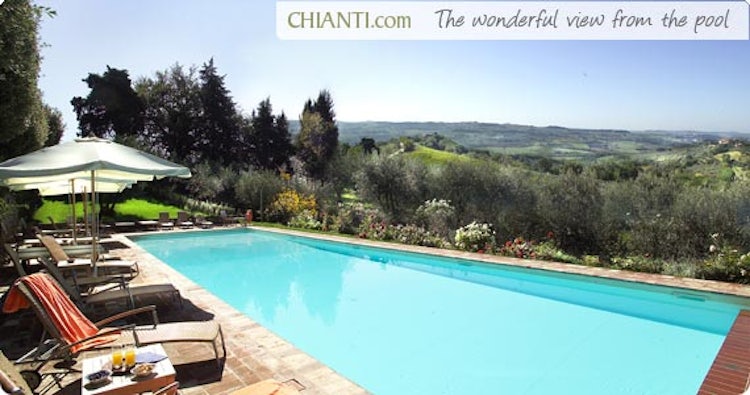 Within the garden just 100 meters from the villa is the Deluxe Dependence. This elegant rental apartment near Florence has two double rooms with private bathroom in marble, a cozy living room and a fully equipped kitchen. It is the ideal accommodation for those who want their own private home in the heart of Tuscany.
What makes Villa il Poggiale a unique destination for holidays in Tuscany is certainly its hospitality, offered in the numerous services to guests and the attention paid to details in everything the charming bed and breakfast offers.
Villa Il Poggiale offers guests a modern wellness spa with sauna and special beauty treatments as well as an in house restaurant that creates Tuscan specialties using high quality, local ingredients.
Those looking to host a conference in Chianti can take advantage of the hotel's meeting room that can accommodate up to 50 people and which is equipped with Wi-Fi internet connection and a screen projector.
If this wasn't enough, Villa il Poggiale is also a perfect location for weddings, receptions and other special events. This beautiful wedding villa in Tuscany can accommodate large and small groups of people while helping the bride and groom with all of the wedding's planning and organization.
VIlla il Poggiale is certainly more than just a charming bed and breakfast in Tuscany: it is a small luxury hotel housed in a noble Tuscan villa just minutes from Florence within the extraordinary setting that Chianti offers.

More on Villa il Poggiale »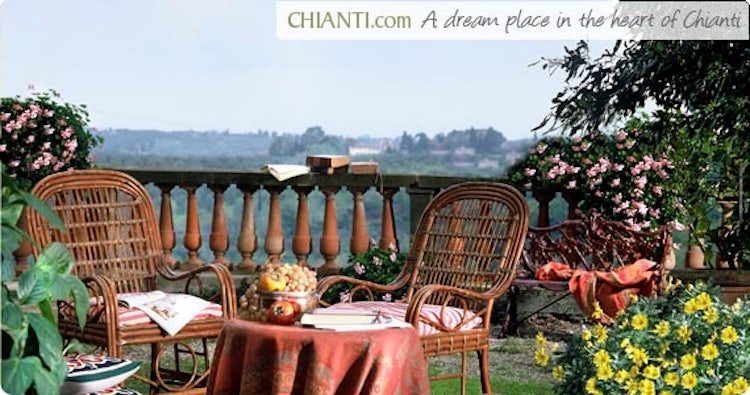 This is a Sponsored Article but reflects the honest opinion and experience of the author. More details »